ON-THE-GROUNDS ATTRACTIONS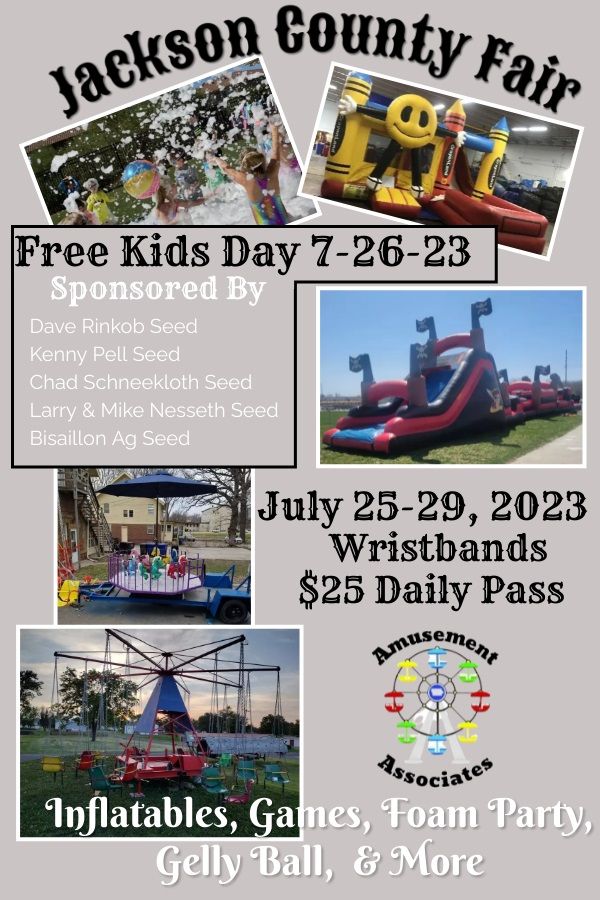 DSM Inflatables
Check this out!  Lots of fun, FREE on Wednesday per these fine sponsors; Rinkob Seeds, Kenny Pell Seeds, Schneekloth Seeds, Nesseth Seed, Bisaillon Ag, LLC
D&S Pedal Pull
Kids love this event at 6:00 p.m. on Tuesday, July 25, 2022. Registration starts at 5:30 p.m. Ages 4 - 11 years old.

Sponsor: Wyffels - Pell Seeds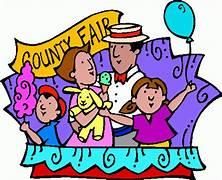 Jackson Center for the Arts
Tuesday, July 25 – 2 pm – 4 pm - Art at the Fair. Join us to paint a mural that celebrates the fair. (Find us near the old school house at the fairgrounds)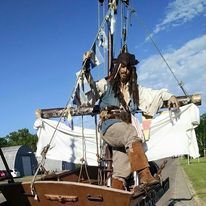 MN Jack Sparrow
Wednesday noon-7 p.m., Thursday & Friday noon-5:00 p.m.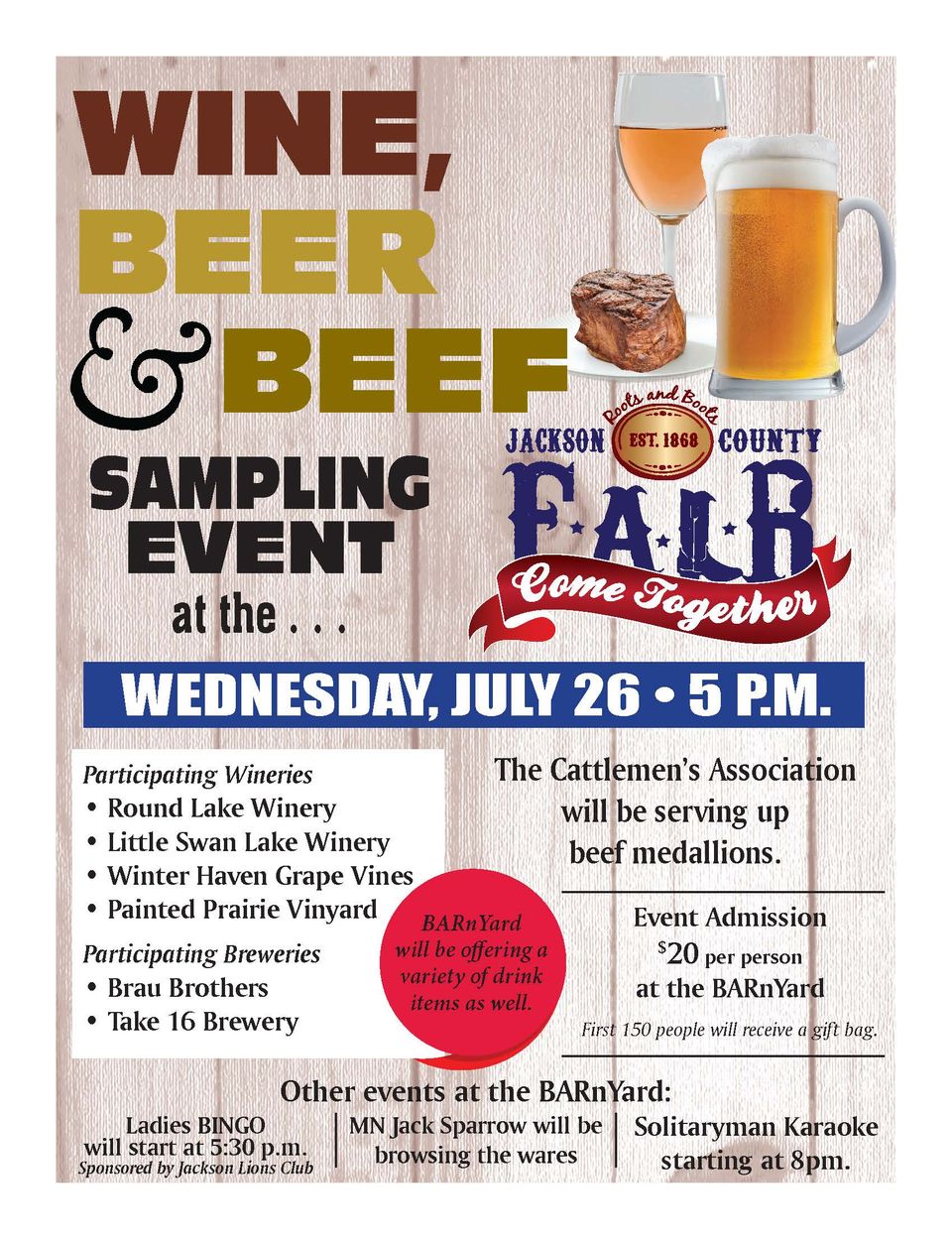 Wine Beer & Beef
Check this out along with
LION'S Ladies Bingo starting at 5:30
Tanzanite African Acrobat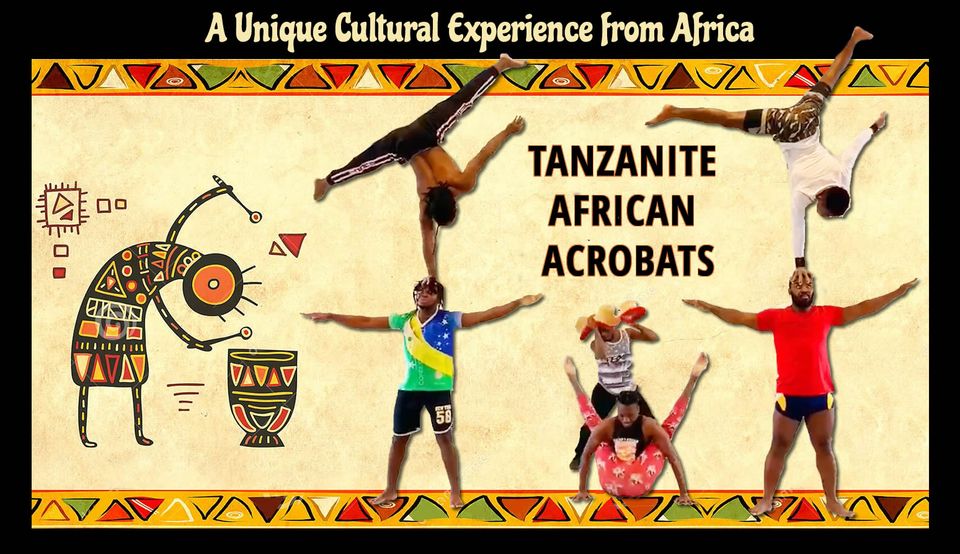 Daily Shows on the fairgrounds. Partially sponsored by The Remick Foundation & Heron Lake Young Men's Club.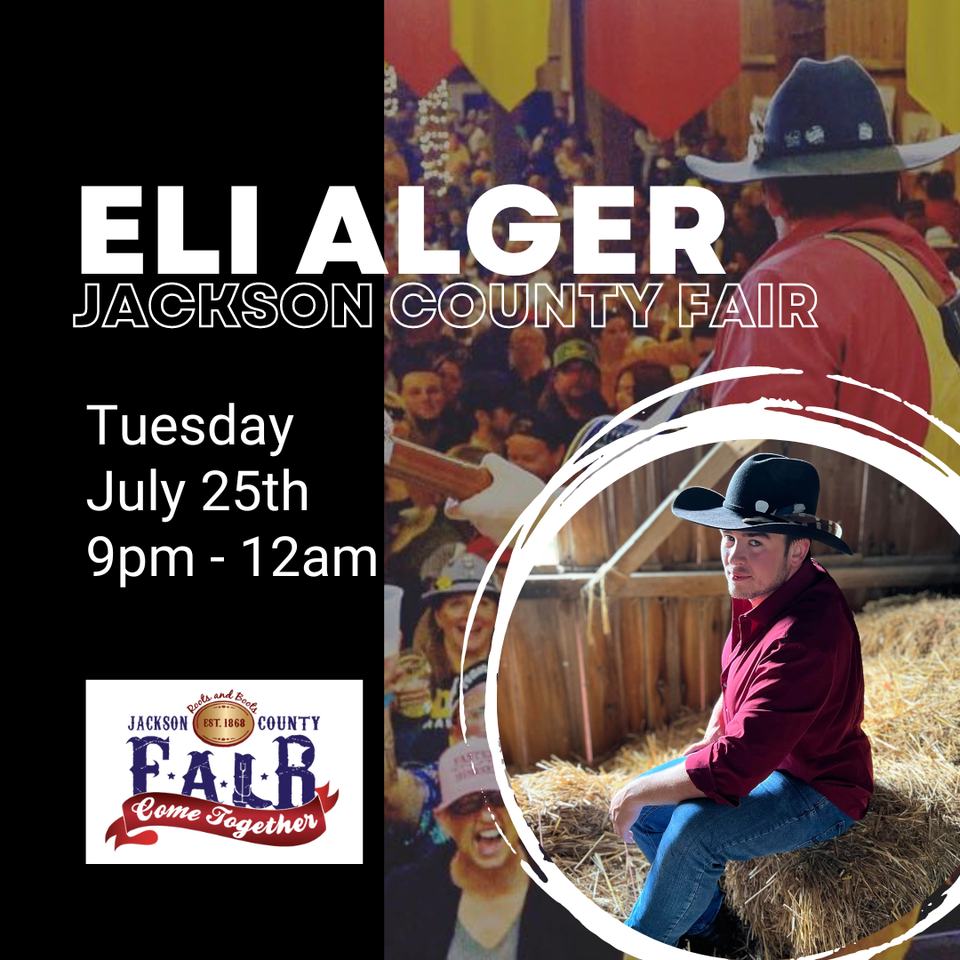 Eli Alger
Eli will be in the BARnyard on Tuesday, July 25th.  You don't want to miss listening to his great Country Music
Balloons by Kevin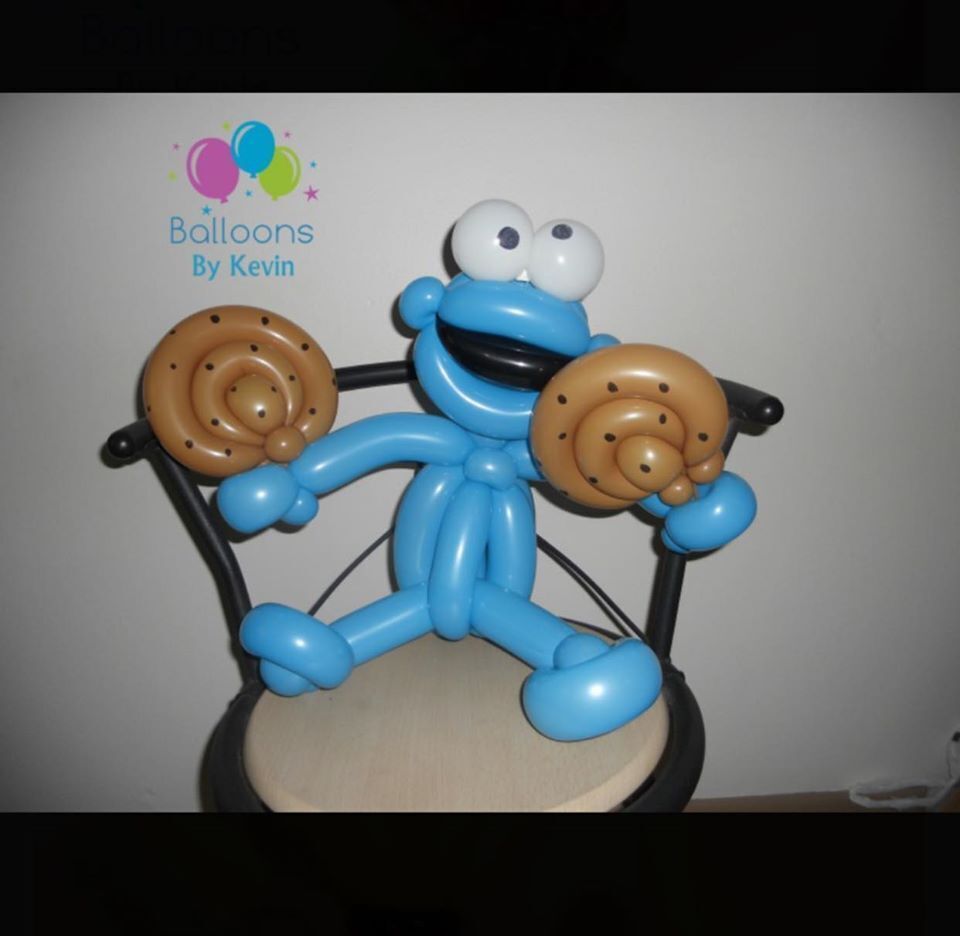 Kevin will be on the grounds showcasing his balloon artistry for all ages: Tuesday from
4:00 - 8:00 p.m. & on Wednesday from 10:00 - 6:00 p.m.




 
JBRS & Jackson Saddle Club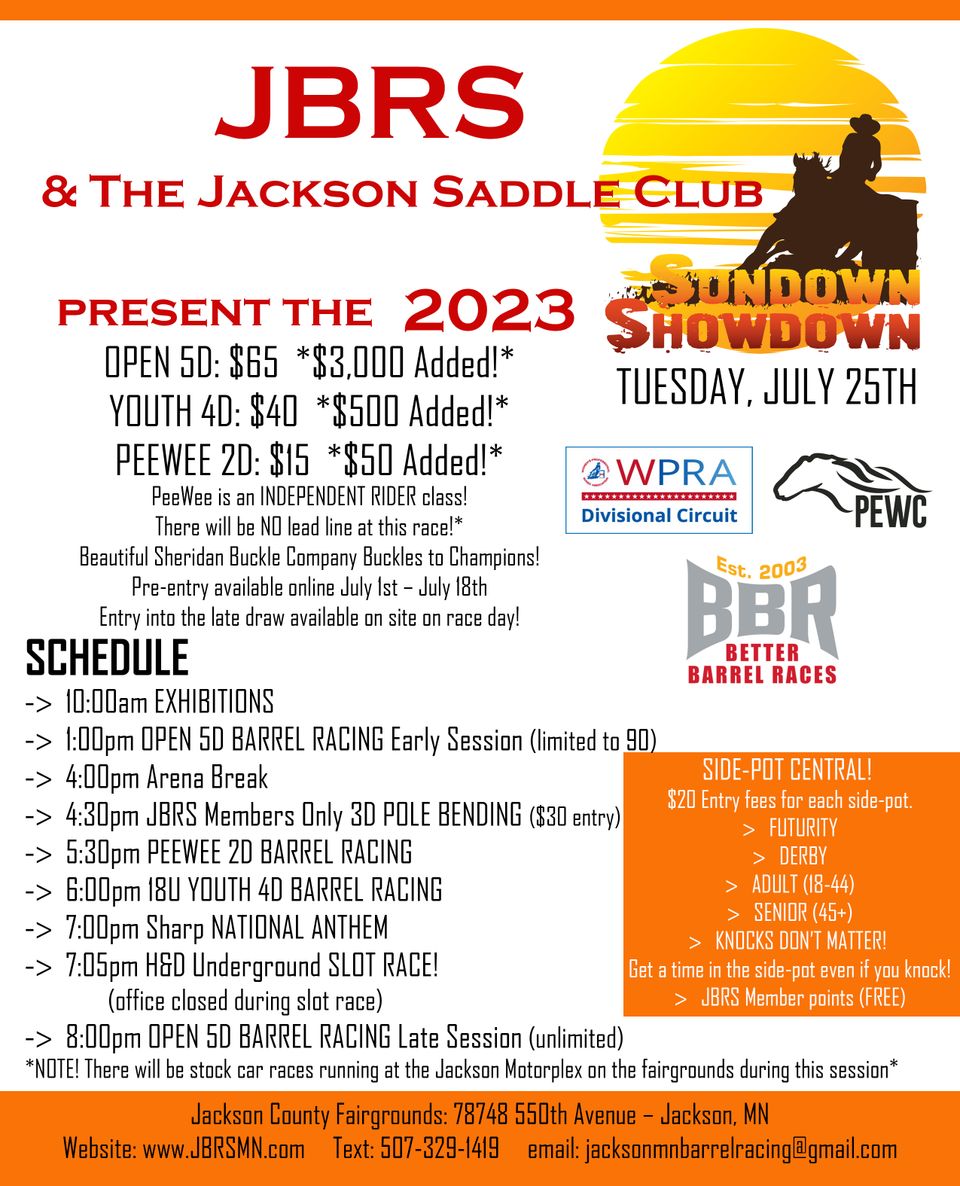 2023 Schedule Tuesday, July 25
10:00 a.m.    Exhibitions
1:00 p.m. Barrel Racing Open Early Session
4:30 p.m.  JBRS Only Pole Bending
5:30 p.m. PeeWee Barrel Racing
6:00 p.m. Youth Barrel Racing
7:00 p.m  National Anthem by Eli Alger
7:00 p.m. Slot Race
8:00 p.m. Barrel Racing - Open Second Session
Bull Riding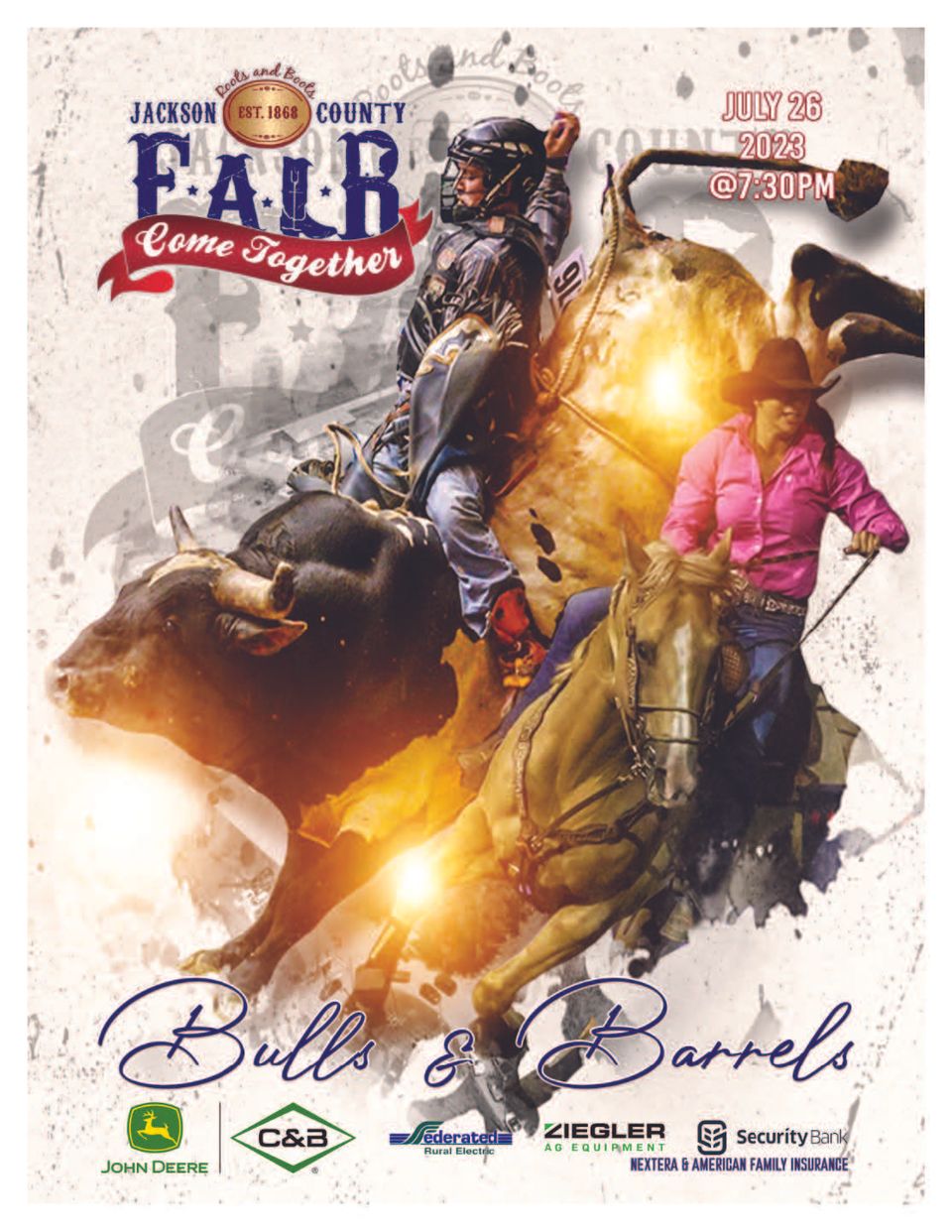 You don't want to miss out on this event to be held in the Horse arena including Kid's contest. Wednesday, July 26, starting at 7:30 in the Horse Arena.  Anyone over 10 years old, admission of $10. FEATURE SPONSOR - C&B Equipment, other sponsors include Security Bank, Ziegler, Federated REA, Hohenstein Electric & Terri Bargfrede Agency
Freddie Justice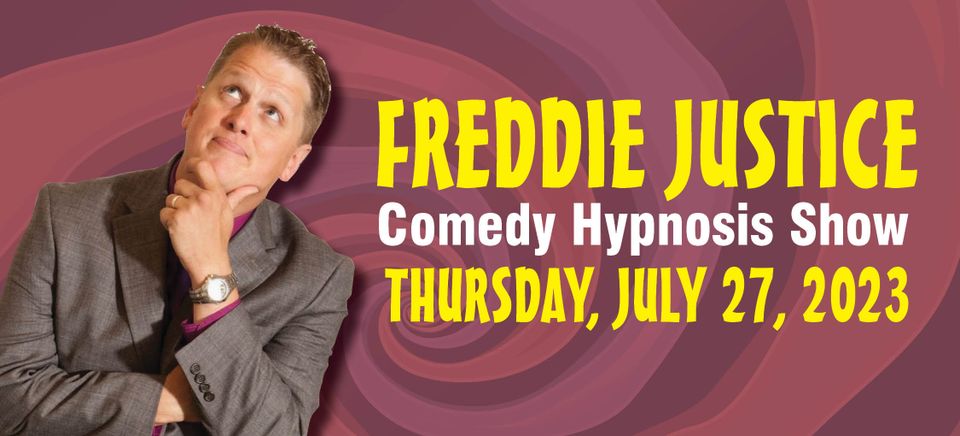 Deuces Wild Dueling Pianos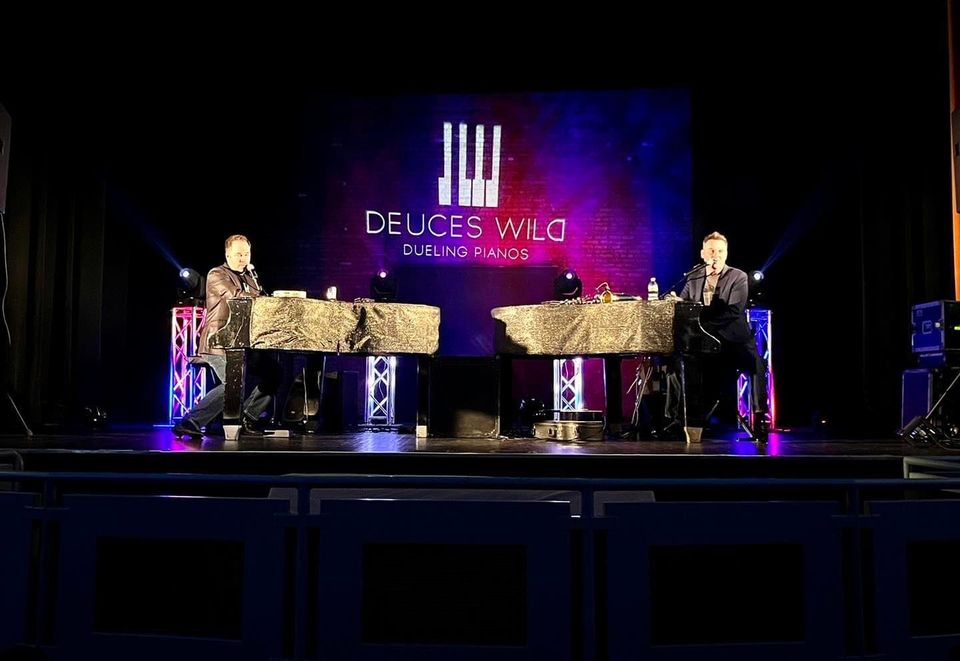 You don't want to miss this show, everyone that has seen them, say the are awesome!  Thursday, July 27th in the BARnyard! 8:30-10:30 p.m. Sponsored by; Kozy Heat, Exit Realty, Tom Holthe Construction
Quilts for Veterans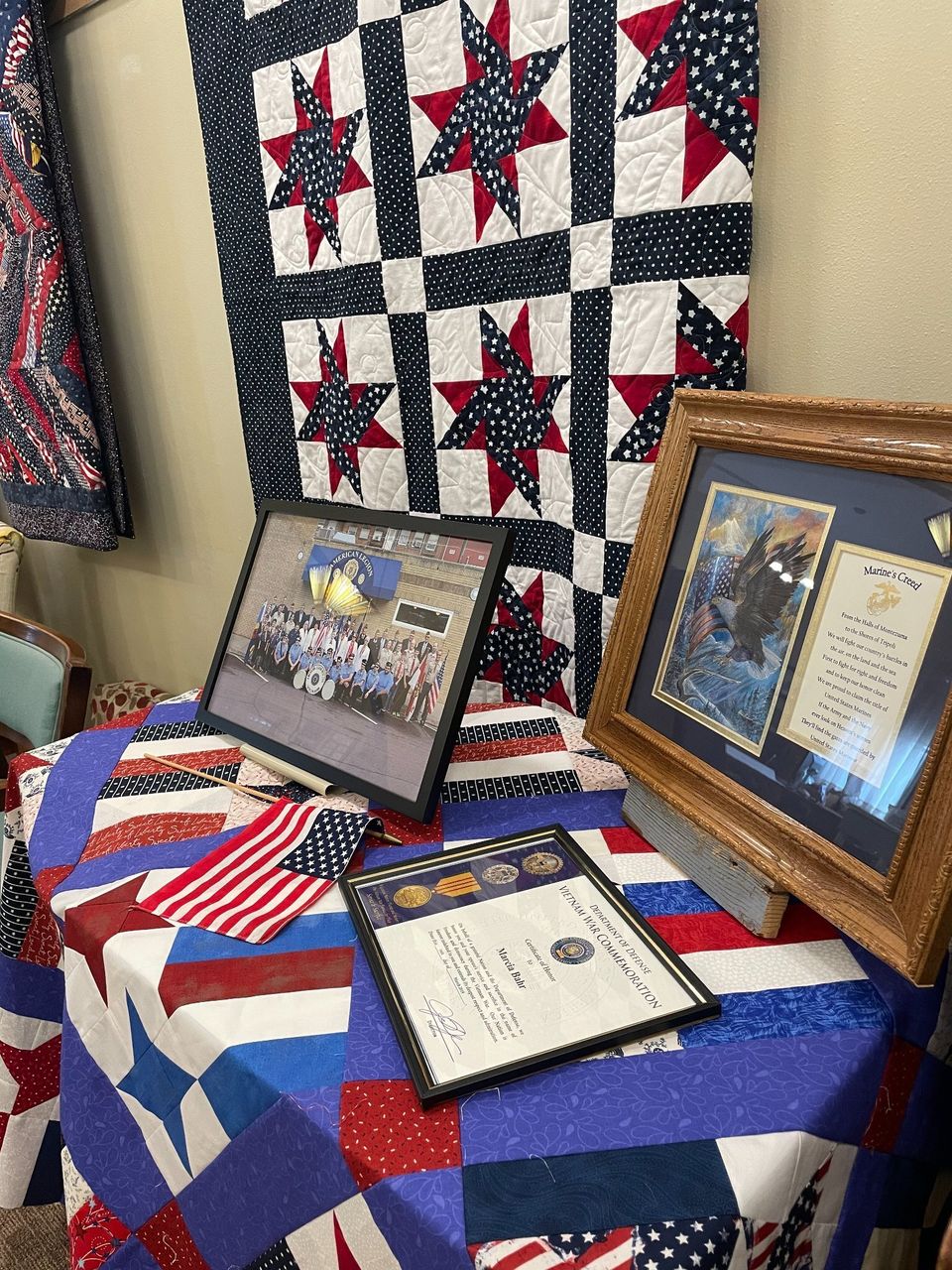 River Bend Quilters will present Quilts to Veterans on Friday, July 28 at 2:00 p.m. at the Senior Citizen's building. Please join us as we honor these veterans.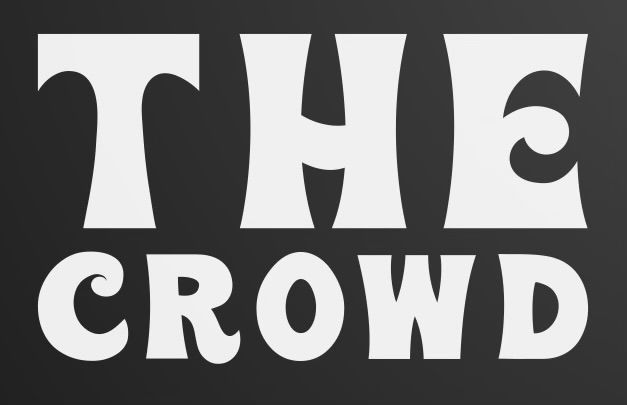 THE CROWD
These young men can play music.  Friday from 5-6 p.m. in the BARnyard.  Avery Brunk on lead guitar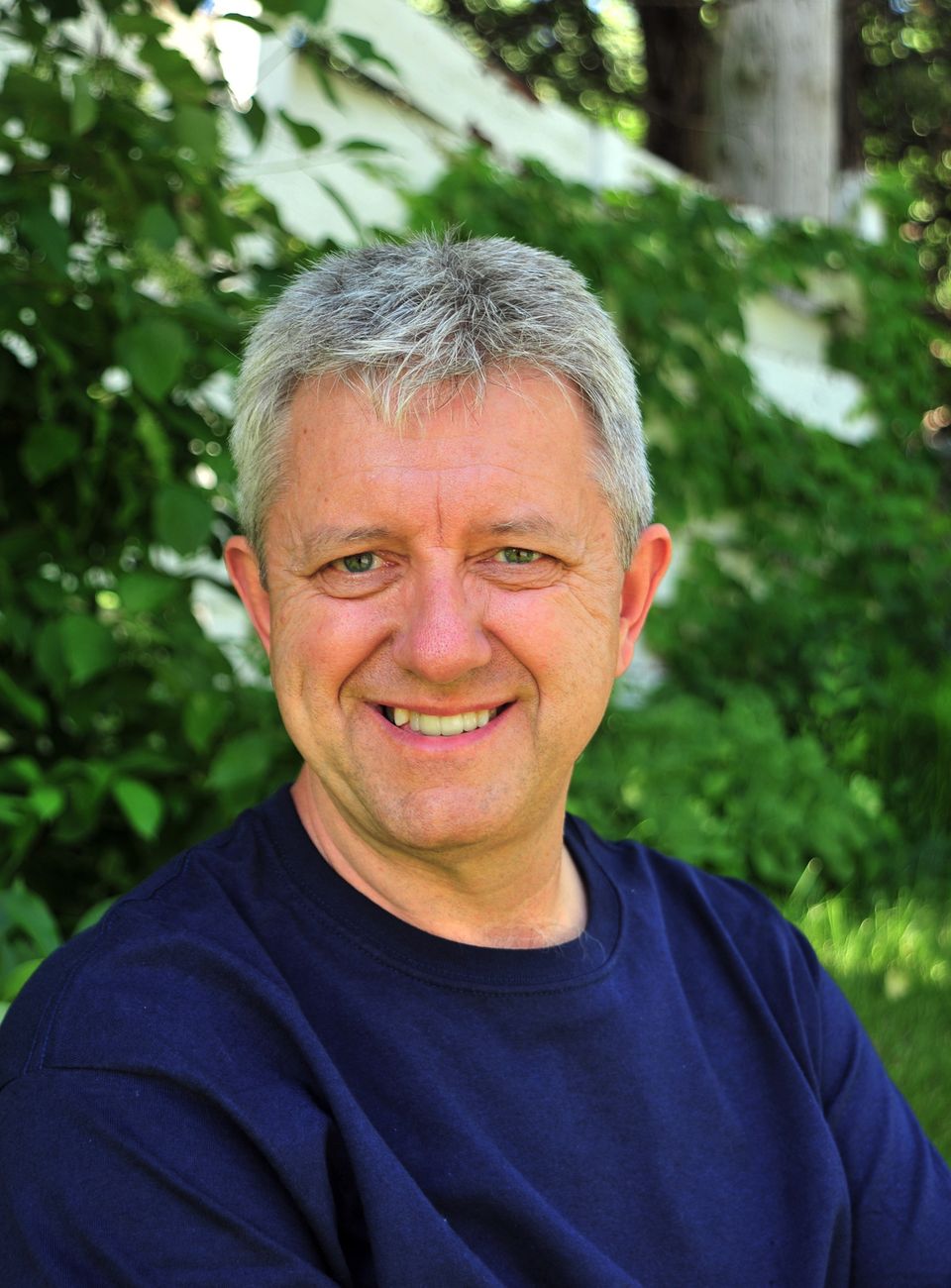 MN History Teller 
Doug will tell us his history knowledge;
Friday - 2:00 p.m: Historic Churches of MN
Friday - 4:00 p.m: Memories of the Brave - Medal of Honer in MN
Saturday - 11:00 a.m: MN From the Road
Saturday - 2:00 p.m: Name that Town
Find Doug in the NEW Commercial Bldg Stage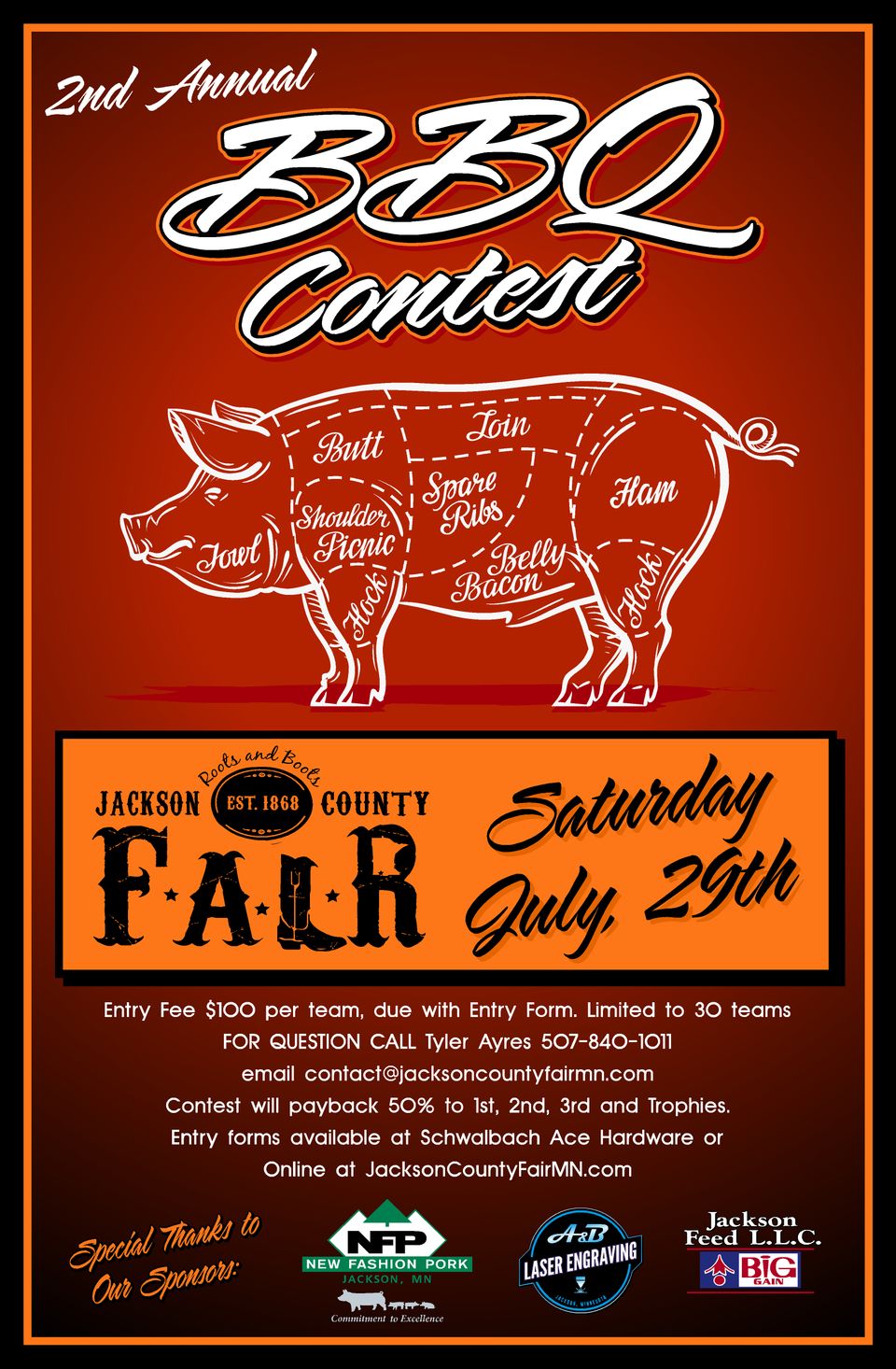 Grilling Contest
Please see sign-up form below.  Judging & People's Choice award for the best tasting pork.
Obstacle Challenge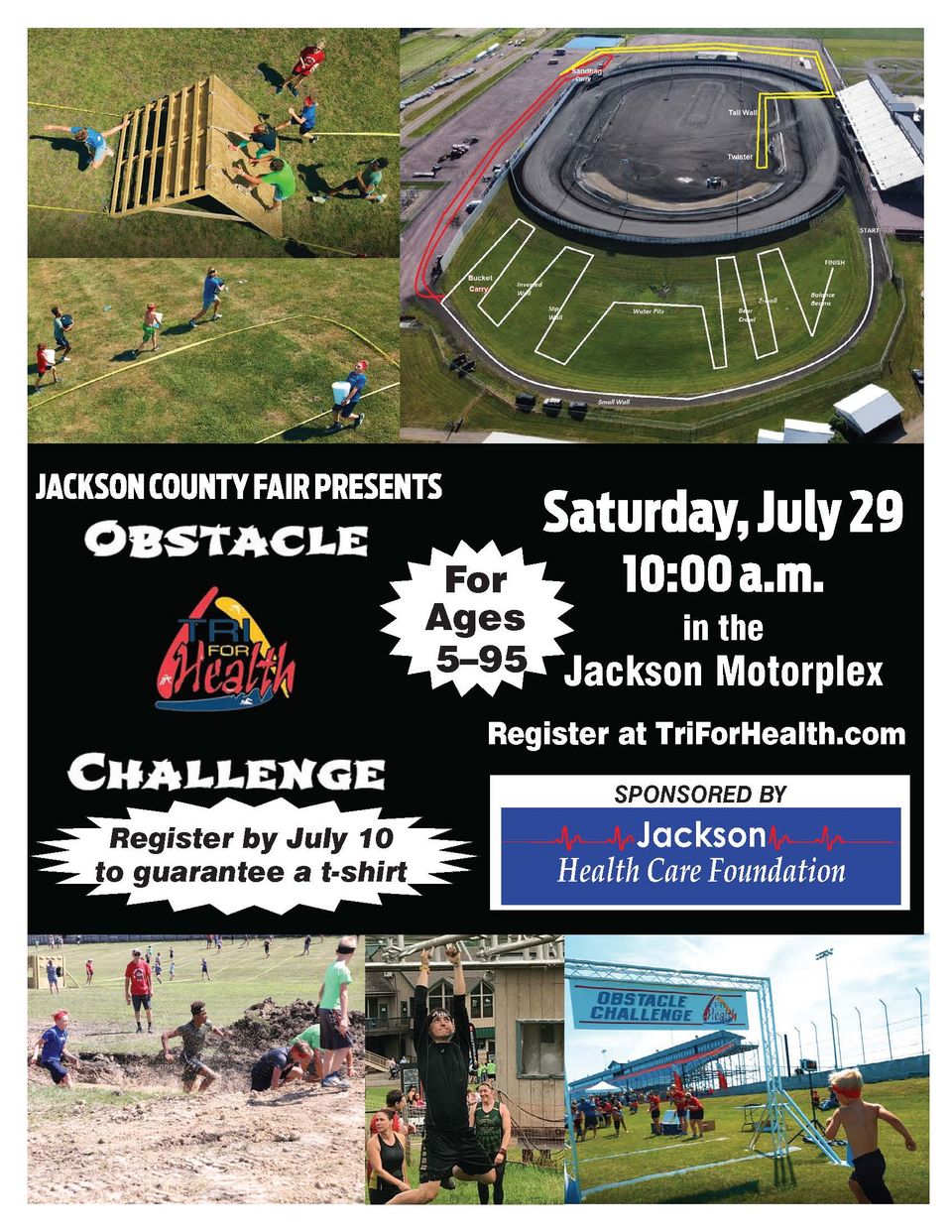 It's BACK with a new time & for more AGE groups!!
Classic Car Cruise In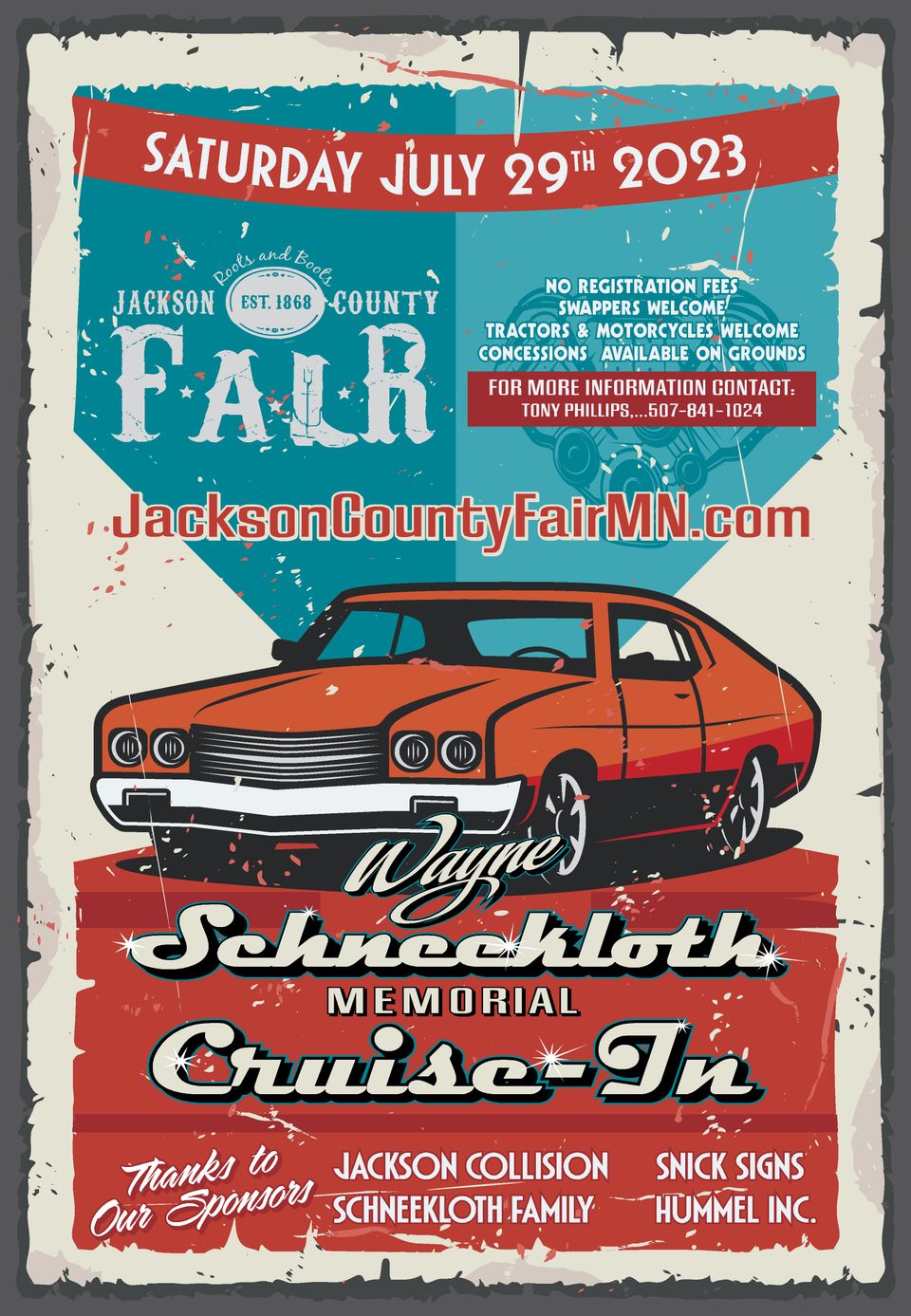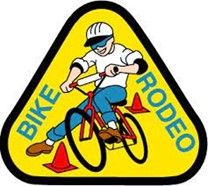 Bike Rodeo in Armory Parking Lot
Saturday, July 29 1:00-2:30 p.m.

Requirements:
Registration information will be available onsite.

Youth and adults are welcome to attend/participate!

Helmets are required to participate in this event.

Please ensure your children and/or your bicycle are in proper working order.

Basic bicycle check- air, brakes, cassettes, and quick-releases will be evaluated.

Bicycles are not allowed to be ridden in the fairground area.

Questions? Contact Luke at 612-597-0433.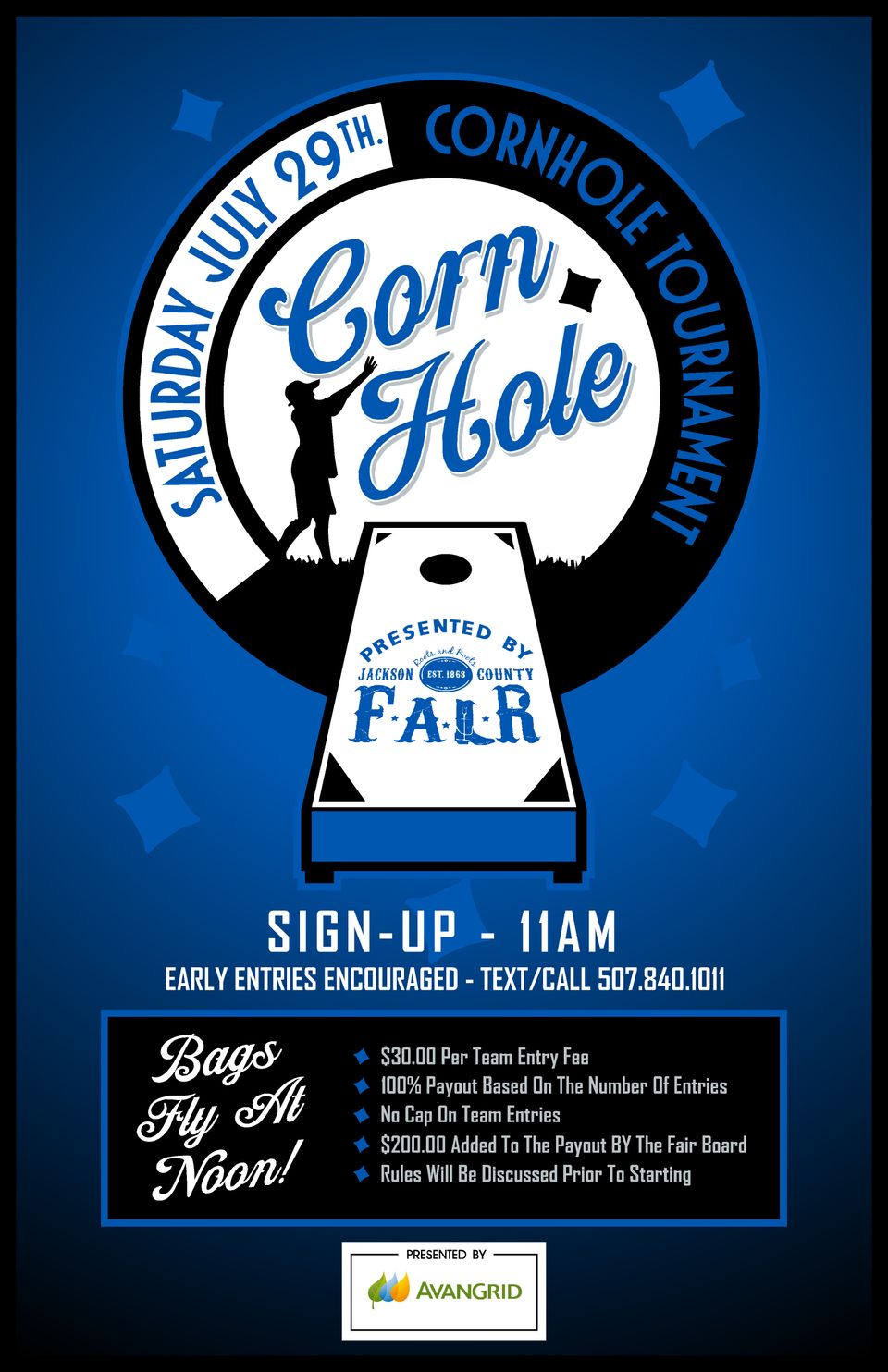 Corn Hole Tournament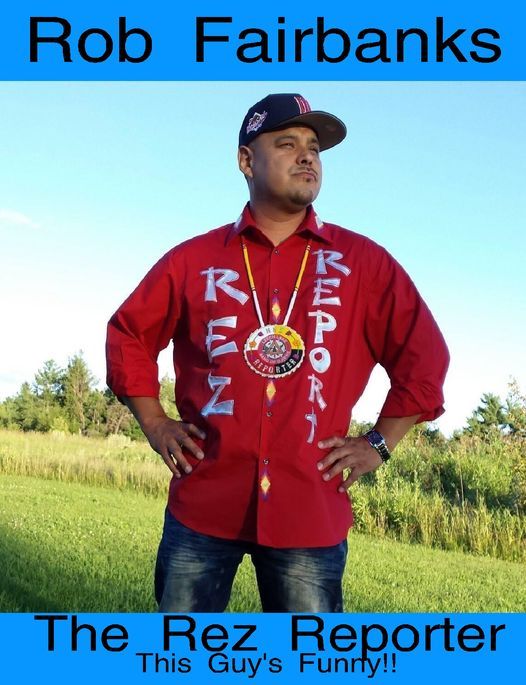 Rez the Reporter
You don't want to miss this guy, he's a great comedian.  He'll be in the BARnyard at 4 & 7:45 p.m. on Saturday, July 29th
Horse Mounted Shooting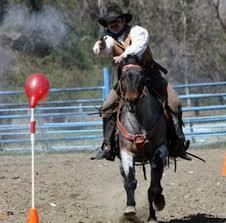 You won't want to miss this event! Horse Mounted Shooting in the Horse Arena starting at Noon on Saturday, July 29, 2022 & 10:00 a.m. on Sunday.